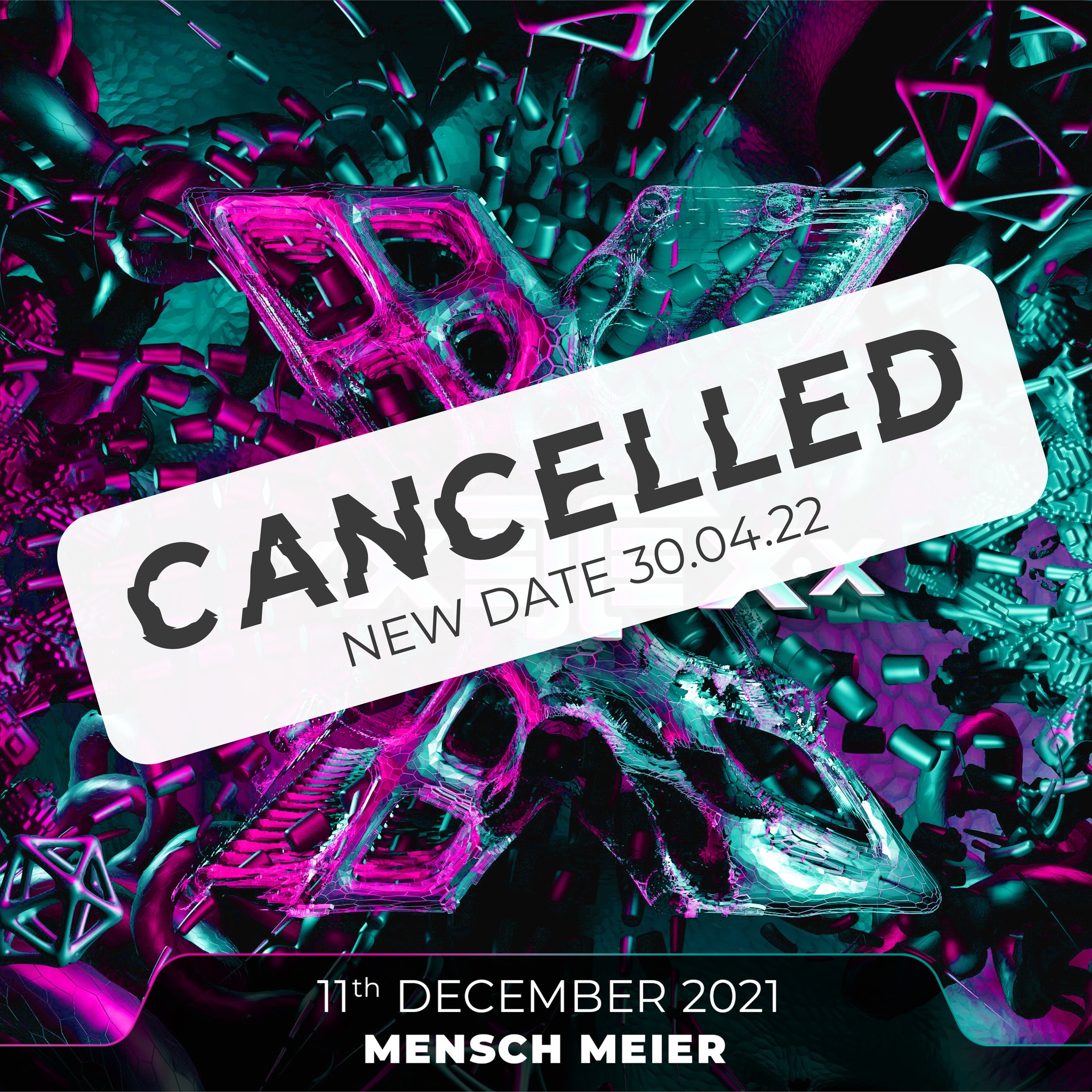 Cancelled: xXETEXx @ Mensch Meier – 11.12.21 Berlin // New date: 30.04.22

| | |
| --- | --- |
| | AKA Nina, BLY, DJ Bayawaka, FRY Visuals, Guiamm, Jairam, Yetti Meissner |
| | 11/12/2021 |
| | 23:00 |
| | Berlin |
| | Mensch Meier |
Dear xXETEXx guests.
We know many of you have planned their weekend and were looking forward to join xXETEXx, like all of us too. We have really tried to overcome all obstacles thrown in our way for this event to continue but alas, it is no longer possible by law from today on wards as it seems.
Thank you so much for your support.
The next event date is 30 April 2022, and with Summer closing in nothing will stop us then!
Wishing everyone of you a safe and healthy Christmas period whilst we all wait out the storm.
Big love to each and everyone of you.

𝕩𝕏𝔼𝕋𝔼𝕏𝕩
xXETEXx
▬▬▬▬▬▬▬▬▬▬▬▬▬
◈ ARTIST LINE-UP ◈
▬▬▬▬▬▬▬▬▬▬▬▬▬
VISUALS ◈ MAPPING ◈ ART ◈ DECO
▬▬▬▬▬▬▬▬▬▬▬▬▬
Let`s bring together our old friends and welcome the new!
Please feel free to show your support and share this event with those near and dear to you!
As always you can count on us to bring a tasteful line-up that merges various styles of music, keeping you moving, we have you covered!
Diverse and interesting mixes as well as live-sets that smoothly cover the psy side of electronic music all the way to some more serious tunes ranging from "NO LIMITS" to "NO LIMITS". Simply dive in and float!
▬▬▬▬▬▬▬▬▬▬▬▬▬
ENTRANCE & GENERAL INFO